The NFL will have 4 Games in London for the 2017 Season
Details

Category: NFL
Created: Friday, 09 December 2016 22:45
It's official, the NFL will now hold four regular season games in London for the 2017-2018 NFL Season. NFL teams have been going head-to-head in London on a regular basis since 2007. It seems like every other year they have been adding more games to the London roster and next season, they have upped the ante with four games.
This is one more than this year and it seems like NFL British fans just can't get enough! This year, 2 out of three games were played at Wembley Stadium and one at Twickenhan.
So far, all we know is that the Miami Dolphins will play the New Orleans Saints and the rest of the matchups and venue location for the London games will be announced on Tuesday.
Sadiq Khan, the mayor of London, is a big supporter of the NFL and calls London the international home of the NFL. He is quoted saying, "London staging a fourth NFL game is fantastic news, not only for the millions of sports fans who get to enjoy our iconic stadiums, but also because it confirms our status as the go-to choice for hosting the world's biggest sporting events".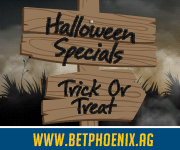 In fact, NFL Football is so popular in the UK that the increase of games to be played in London is getting them closer to getting its own NFL franchise team.
"London is the international home of the NFL and staging the equivalent of what would be half an American football team's home games in the city is a huge step towards my ambition of bringing a franchise to the capital," said Khan."
According to several experts, London getting its own NFL team is a possibility as it will ultimately be up to the team owners to make that decision. The major hurdle will probably be on how the players and the franchise will be taxed.
From the side of the online sportsbooks, they are all for it as it tends to add more flare to the game and opens up a larger NFL betting market for them.