Latest NFL Team Player Acquisition
Details

Category: NFL
Created: Saturday, 06 August 2016 17:22
The NFL Preseason starts tomorrow with the Hall of Fame game where the Green Bay Packers will go head to head against the Indianapolis Colts. In addition, the regular season is just one month away and all of the NFL teams are scrambling to get their team roster filled with the best players they afford get.
The New Orleans Saints have been on the lookout for a strong and experienced fullback and have been romancing John Kuhn, a nine year veteran who spent most of his NFL career with the Green Bay Packers.
For the NFL football betting fan whom is also a fan of the Packers, this may come as a shock that Kuhn has just signed a one year contract with the Saints as he the 33 year old has always been a fan favorite.
According to Kuhn's agent, Kevin Gold, this was a chance for Kuhn to play football again. Kuhn said that he still wants to play because he "I want to play because I still enjoy it, I still love it, I'm still in shape, I'm still ready to go".
For Kuhn who seems to be taking it season by season as this is his thirst straight season where he has been playing on a year by year contract. His last two one-year contract deal was with the Green Bay Packers and each time made it to the Pro Bowl.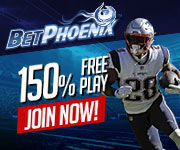 The Saints signed him on after losing their fullback, Austin Johnson after he recently suffered a knee injury. They expect Kuhn to fill that gap on a part-time if not a full time basis depending on how the season goes.
Another city that was in need of some additional players was Kansas City. Jeron Johnson who had just been released from the Washington Redskins after 195 snaps was just snatched by the Chiefs last Friday.
In addition, the Chiefs also snatched QB Nick Foles who had also been asked to join the Dallas Cowboys and the Minnesota Vikings. Foles will be earning $1.75 million this year and an option for the following season between $6.75 million to $16 million based on his performance.
One city that is desperate for some talent is Atlanta who ended the 2015 season 8-8. One area of the game they needed help in was finding a reliable pass rusher which is why they signed Dwight Freeney this past Tuesday. Freeney chose the Falcons over the Bengals and the Falcons are banking big on his performance. In addition, the Flacons also signed Lance Moore last Friday.
According to several sportsbook reviews websites, many online sportsbooks are already setting their NFL preseason odds from these new player acquisitions and the first test of the season will be tomorrow during the Hall of Fame game.
For those looking to take chance on tomorrow's game try opening an account with BetPhoenix.ag for a big 200% Bonus or BetOnline.ag if you want a top reliable sportsbook.