2016 NFL Preseason Injury Report
Details

Category: NFL
Created: Sunday, 14 August 2016 16:27
The first week of the NFL Preseason is almost over and the teams are already getting several injury reports. As usual, sports handicapping experts are closely watching the injured list to help them set the odds for the NFL season as well as help them predict the outcome of the games.
So let's take a look at some of the more recent and significant NFL Preseason injuries(for a complete roster of all NFL players on the injured list, click here).
Let's start with quarterback Carson Wentz of the Philadelphia Eagles who sustained a hairline fracture in his ribs during last Thursday's NFL Preseason opener against Tampa Bay.
Wentz, the No. 2 overall pick was on the bench during Saturday's practice and coach Doug Pederson said that he does not know when he would return to the game after receiving the results from a CT scan which revealed a hairline fracture in his ribs.
Wentz is known in his college days for leading North Dakota to its fifth consecutive FCS title last season with 1,651 yards and 17 touchdowns.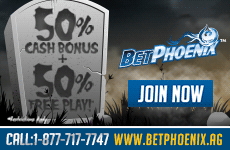 The Green Bay Packers are having a hard time this Preseason and receiver Jeff Janis suffering a fracture in the hand is just adding to their growing list of problems.
Janis suffered a fracture to his right hand during Wednesday's practice and could miss some much needed practice time. This is a big worry for Janis who was hoping to be part of the full-time rotation this season.
Here is one injury that will have many Oakland Raiders fans who like to bet sports online upset. Mario Edwards who had just gotten over a season-ending neck injury during week 15 of last season had just gotten back in the game. This may be another disappointment for the Raiders as Mario Edwards was carted off the field last Friday against the Arizona Cardinals.
Here are some other notable injuries that have taken place so far:
Bennie Fowler of the Denver Broncos – Wide receiver Fowler suffered a fracture in his right elbow while on punt coverage during last Thursday's NFL Preseason game. He will probably miss most of the preseason.
Linebacker IK Enemkpai of the buffalo Bills – Enemkpai suffered a knee injury during the first half othe game and was seen carted off the field. We are still waiting on how this injury will affect him for the rest of the season.
Cornerback Stanley Jean Batiste of the Seattle Seahawks injured his shoulder during the Seahawks' victory over the Kansas City Chiefs.
New York had a run of bad luck last Friday as well when two of their rookies, cornerback Eli Apple and wide receiver, Sterling Shepard, had to be removed from the game.
If you are looking to bet on the NFL tonight, then take a look at our list of the top NFL sportsbooks for all of your football betting action!