NBA Recap – Warriors Defeat Rockets in Game 7
Details

Category: NBA
Created: Tuesday, 29 May 2018 14:53
It was a great season for the Houston Rockets as they proved that they were good enough to go against the Golden State Warriors. Unfortunately, good enough was not enough to beat them for Game 7 which ended in a 101-92 loss for the Rockets.
For the Golden State Warriors, it was a close call as they found themselves behind by 11 points with only 24 minutes to go. The Warriors looked dead on the court and it looked like they would miss the NBA Finals this year. However, during the second half of the game, the Warriors came alive while the Rockets forgot how to shoot.
During the third quarter, Stephen Curry scored 14 points of his 27 points. This helped turned the game around for the Warriors from an 11 point deficit to a 7 point advantage. In addition, once the Warriors took the lead, they kept it thanks to 11 points from Kevin Durant.
What went wrong for the Houston Rockets?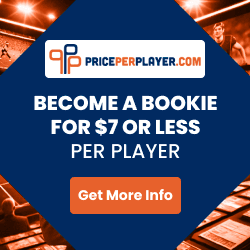 The Rockets and their fans are now at home crying over the loss wondering what went wrong. The Rockets started out with a 2 game lead over the Warriors and this last game was a heartbreaking defeat for them.
Several factors lead to their loss which included the fact that Chris Paul was out after a hamstring injury. In addition, the Rockets missed 27 straight 3-pointers which was a low for them in comparison to their season average.
Furthermore, even with Paul out of Game 7 they could still have won the game if they would not have missed most of their shots. Sure, they would have been a much tougher team to beat but in the end, the mathematics does not lie.
The Golden State Warriors will now meet the Cleveland Cavaliers for the fourth straight year. The first game of the NBA Finals will take place on May 31, 2018 at Golden State at 9PM Et. According to most sportsbook pay per head services, the Warriors are a -175 favorite to win the NBA championship.
The matchup between the Golden State Warriors and the Cleveland Cavaliers was expected by most sports handicappers. However, no one expected the Warriors to make it to the NBA Finals by such a close margin.
Now that the teams are in place, it's time to place your bets on the NBA Finals with SportsBettingOnline.ag